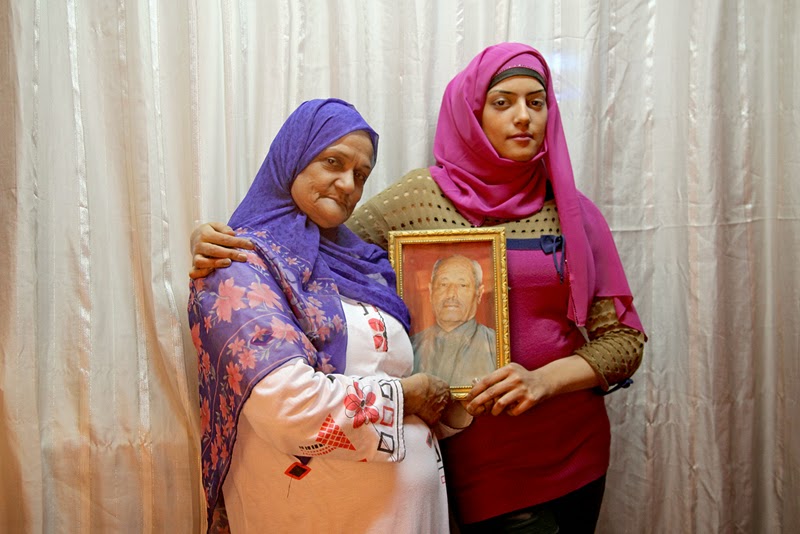 Sight
Photo series, Cairo, 2012
From dimness to total darkness, they live. This is the condition of some of the injured in different ages who partly or totally lost their precious eyes during the Egyptian uprising. In these photos series , they have chosen the way to be gathered with their beloved person. They also have decided for their position and the corner that they preferred in their home.Mimics, hard to be described that could be close to proudness or ecstasy, have been appeared on the face of an officer from the security apparatus who shot a demonstrator right on his eye while his colleague was praising his shooting skills by saying "well done,pasha, you got his eye". This is a description of a video shows what might be a systematic eye targeting. The eye injuries number around thousand cases and still there are recent injuries among the protestors.
AUGENLICHT
Foto-Serie, C print, 40×60 cm, Kairo, 2012
Von Dämmerung zu völliger Dunkelheit, sie leben. Dies ist der Zustand einiger Menschen verschiedener Altersgruppen, die ihr wertvolles Augenlicht teilweise oder vollständig durch eine Verletzung während des ägyptischen Aufstandes verloren haben. Für diese Bilder-Serie suchten sie sich jeweils eine geliebte Person aus ihrem engsten Umfeld aus, mit der sie sich fotografieren ließen. Sie haben selbst über die Form und den Ort in ihrem Haus entschieden, an dem sie fotografiert werden wollten.